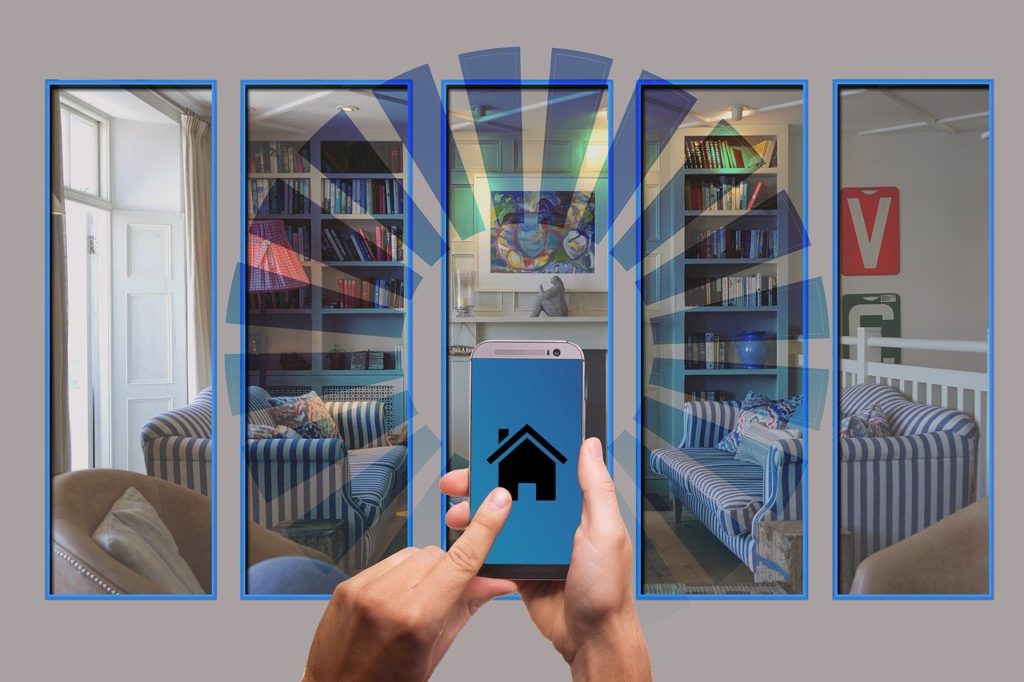 4 Tech Upgrades To Sell Your Dallas Home Faster
Since we all started spending more time at home, sales for home-improvement related items have skyrocketed. We're not going to the movies, amusement parks, concerts, or any other of the usual places, so we have extra time on our hands.
If you're going to be spending that time at home, you probably don't want to look at outdated features and systems if you don't have to. These tech upgrades make your Dallas home smarter while you live there, and worth more if you decide to sell.
Toss Your House Keys
You push a button to start your car and swipe a key card to get in the office. It makes less and less sense to carry around a jingling ring of keys. It's also no longer safe to hide one under the doormat or that pot of geraniums on your front porch. Dallas home buyers love digital locks because they're a tech upgrade that increases both security and convenience.
Homeowners might enter their homes through electronic door locks that use fingerprint or facial recognition, or allow users to enter a code. Most also allow owners to provide access through their smartphones.
They're impossible to pick, so they're a deterrent to criminals trying to break in. They're easy to reset, so if you've given someone access to your home and you no longer want them to enter at will, just change the code. Most of the time, owners can integrate smart locks into their home security system. Pair it with a smart doorbell to see who is at the door using a smartphone, even when the owner is at another location.
Reclaim Your Hot Water Heater Closet
Once you've had a tankless hot water heater, you'll never want to go back to the traditional type. Tankless hot water heaters take up much less space because they don't store hot water, they heat it on demand. They use less energy because they don't have to keep water at a set temperature around the clock, they just heat it and deliver it when it's on. They're better for the environment because they use less gas or electricity.
It's easier for homeowners to control water temperature. If you need a perfect 105 degrees for water to mix with your bread yeast, just set the thermostat. If you want super hot water to disinfect, crank up the heat. Or, if you have concerns about little ones scalding themselves with water that comes too hot out of the tap, set it on a temperature you know is safe for little hands.
You'll enjoy this tech upgrade for as long as you own your home, and you'll find it's a selling feature if you decide to put it on the market. Today's buyer likes upgrades that improve energy efficiency, safety, and convenience. Plus, if you no longer need that closet for a 50 gallon tank, you can offer more storage space.
Get Smart About Temperature
If you're still adjusting your thermostat by moving a slider up and down, it's time for an upgrade. Today's smart thermostats are more than just digital temperature displays, they can actually learn household energy use patterns and adjust heating and cooling to save you money.
Many of us dread receiving our electric bill in hot weather months because Dallas is sweltering in summer. Air conditioners spend the bulk of the day running all out trying to cool interiors while the sun beats down on rooftops. The thing is, most of us are gone during the hottest parts of the day five days out of the week.
Smart thermostats allow homeowners to schedule heating and cooling systems to run less when they're out, and switch back on right before families return. Depending on the manufacturer and the age of your HVAC system, you might save up to 15 percent on your summer energy bill.
Because homeowners can access smart thermostats remotely, its easy to adjust scheduled programming on the go. For example, if you leave for vacation, then remember you forgot to turn down the thermostat, you can do it while your plane taxis down the runway. Or, if your second home is also a vacation rental, you can adjust the thermostat before and after having guests.
Connect Everything With a Smart Speaker
Amp up the wow factor when you connect your tech upgrades with a smart speaker like Amazon Echo or Google Nest. That way your digital assistant can lock or unlock the door, display a video for the delivery driver, lower the thermostat, and manage any other connected devices. Voice control ties your home's smart features together, makes the homeowner's life easier, and impresses potential buyers.
Hire a Smart Realtor
Okay, this part isn't technology, but it is how smart Dallas homeowners sell their homes fast and for top dollar. If you're thinking about listing and you'd like to know what your home is worth, contact the Rockwall real estate agent you can trust today.