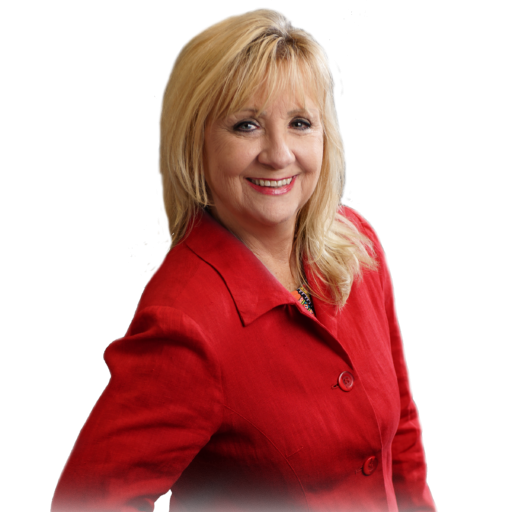 25 years of Real Estate Experience
A Rockwall Realtor That Gets The Job Done
As a local Rockwall Real Estate Agent, Cyndi Garrett has a keen understanding of the various complexities involved in any real estate transaction. Cyndi's success is based on her honest approach, resourcefulness and her non-stop work ethic. She is straightforward, knowledgeable and responsive to her client's needs. As a top performing Rockwall Real Estate Agent, at a prestigious Rockwall Real Estate company, Cyndi has proven to be an industry leader, year after year.
Over 25 Years in Real Estate
Market Leading Real Estate Agent
Licensed Mortgage Consultant
Accredited Buyers Agent
Extensive Real Estate Investment Experience
Work With an Industry Leading Realtor
Cydi Garrett has the knowledge and experience to get the job done. Get in touch today to work with a top performing Rockwall Real Estate Agent!
Getting to Know Your Local Rockwall Realtor
Cyndi was born and raised in New Orleans, Louisiana. After she attended Southeastern Louisiana University and Mountainview College, Cyndi launched her career in commercial real estate administration. Her southern roots are part of the reason for her straightforward approach, resourcefulness and non-stop work ethic.
Cyndi's Real Estate Philosophy
Cyndi has a long record of successfully guiding buyers in their real estate transactions because she solves problems one day at a time. She simplifies a complex process by giving buyers an honest evaluation of their property, listing price and necessary updates. That's why she's a market leading real estate agent who has repeatedly been a top producer in the Rockwall area.
A Realtor Who Knows Rockwall Real Estate
Cyndi lives where she sells. Her home is on Lake Ray Hubbard, and her children have lived in the area for more than 20 years. It's not just her job that's here, Rockwall is where her heart resides.
She has other work experience that makes her uniquely qualified to serve her client's needs. She spent 12 years as a Mortgage Loan officer, gaining an inside view of the lending process.
Perhaps even more valuable is her experience as a Real estate investor and renovator. For around 20 years Cyndi has been evaluating homes not just as a buyer's agent, but asking, "is this a smart investment?"
She looks at Rockwall homes for sale and breaks down the property's location, its needs and its history. She pairs that with her vast knowledge of area real estate trends. Then she can give buyers a realistic view of whether or not the home is offered at a good price, what might be involved in the financing process and what to expect at each stage of the purchase.
Ready to Roll Up Her Sleeves
When Hurricane Katrina slammed into New Orleans with apocalyptic fury, six of Cyndi's real estate investment properties were under water. When the flooding receded she followed her approach of solving problems one day at a time. Three years later she had sold some to returning residents in need of new homes. Most she rehabbed. Cyndi currently has four investment properties in Texas and Louisiana. Here's how she describes her passion for real estate:
"It is in my blood and I couldn't stop if I tried. I enjoy meeting people and helping them see their way to the next phase in life. Buying or selling a home or investment property in many ways is a life changing event."
On a More Personal Note
Cyndi describes herself as a spiritual person first. Her husband, children and grandchildren are at the center of all she does. She loves to dance, play golf, fish and meet new people. She continually seeks to make a difference in the lives of those around her.
One way she does that is as a member of Soroptimist Rockwall, a global volunteer organization that empowers women and girls to live free from violence, access healthcare, raise strong families and escape poverty. She brings her problem solving approach and tireless commitment to everything she does. One client said this:
"Cyndi never gives up. She treats us like family and is always looking out for our best interests."