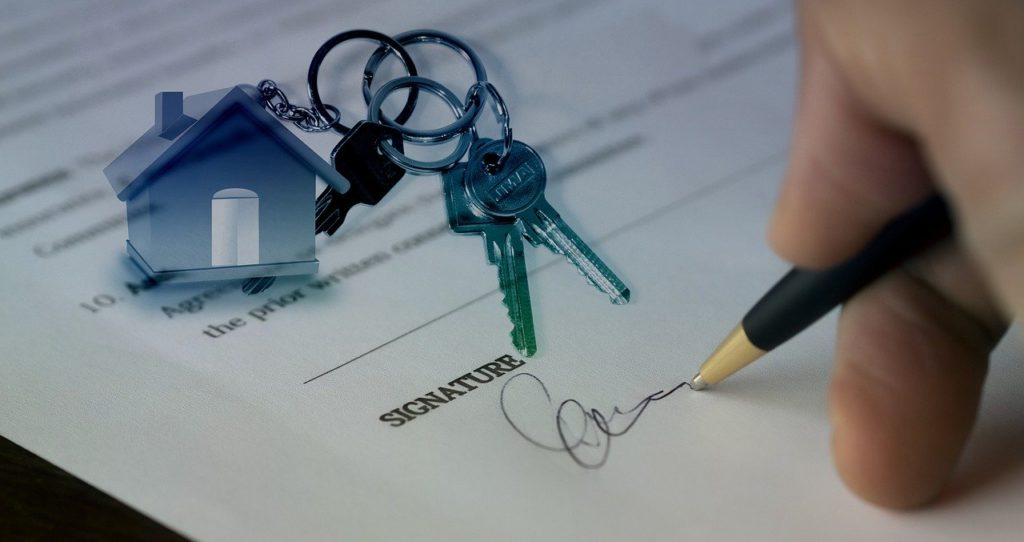 How to Buy Rockwall Real Estate in a Seller's Market
You'd think during a pandemic home sales would be at an all-time low. It doesn't seem like the time sellers would open their homes to strangers for viewing. It also seems like buyers would rather stay home than visit places where they don't know if there's an infection risk. But what we're actually seeing in Rockwall real estate is an extreme seller's market.
That's great if you're listing your home. It presents challenges though if you want to buy. When homes sell in days for top dollar, sometimes even more than asking price, how can you find what you're looking for? Cyndi Garrett, Rockwall Realtor has been listing, showing, and selling homes in the area for more than 25 years. Follow these tips for buying Rockwall real estate in a seller's market and you'll be pleased with what you get.
What's a Seller's Market and How Does That Affect Buying Rockwall Real Estate?
When there are more buyers than there are homes for sale, it's called a seller's market. There's demand and competition, so if a home is in decent shape and priced right, sometimes sellers have a contract within a day or two of listing. It's a really, really great time to sell a home, but a seller's market is tough on buyers.
The most recent statistics for Dallas County show the total number of active listings is down and the median price of homes is up over 15 percent. Fewer homes are on the market, and buyers have to act fast to get the most attractive listings.
Some of the buyers we've been working with quickly become frustrated, and that's understandable. Buying a home is a big decision, and no one wants to rush in or pay more than necessary. Here's how to protect yourself.
Complete the Mortgage Pre-Approval Process
Get with your lender and find out how much home you qualify for and complete their mortgage pre-approval process. That way you don't waste time looking at homes that aren't in your price range.
Also, being pre-approved helps buy Rockwall real estate in a seller's market because when you do make an offer, the current homeowners know you have the funds to back it up. The reality is, they might receive multiple offers and have to choose between them. Whether or not they think you're capable of completing the transaction weighs heavily in their decision.
Once you're pre-approved, be ready to act quickly. Spend some time identifying must-haves in a home, so you can focus just on the ones that check all your boxes. Then find a Rockwall realtor who can help you know when a home offers solid value for the listing price so you know what is a reasonable starting offer.
Work With a Knowledgeable Rockwall Realtor
There really is no substitute for experience. The DFW area is made of so many communities, and real estate in each one is different. Home values vary by location. Some areas are more prone to specific problems. In other areas real estate appreciates or depreciates at a different rate than surrounding communities or neighborhoods.
A knowledgeable Rockwall realtor can give you insight you won't find on a seller's disclosure, real estate listing, or home buying blog, and you won't hear them from the seller's agent either. As your buyer's agent, Cyndi Garrett can offer insight into schools, local amenities, area hot spots, and factors that impact current and resale value. She also can use that knowledge to help during the negotiation phase.
Don't Low-Ball
In a buyer's market, homes sit for long periods of time and sellers sometimes get frustrated. When there's no competition, it doesn't hurt to make a super low offer and see what happens. Sometimes the seller takes it, other times buyers are able to negotiate a deal much below listing price. That won't work right now.
Unless you're willing to miss the opportunity to buy the home, don't have a "let's just see what happens" mentality when you're putting together your offer. If other buyers offer a higher price, you won't have time to start low and negotiate your way up.
Cash is King
If you can, offer cash. It shows sellers you're extremely serious and allays their fears something might come up with your financing. Cash deals typically close faster as well, so a cash offer is more attractive. We regularly see cash offers win over higher offers that involve financing.
If you can't make a cash offer for the entire purchase price, put more earnest money down. That shows the seller you're so committed you're willing to take risks, and you have no intention of backing out.
Don't Skip the Inspection
Once you have a signed contract, schedule your home inspection as quickly as possible. You might uncover safety or structural issues, or you might find everything is in good shape, so you have peace of mind about completing the transaction. If there's something wrong with the home, that's where there's room to negotiate.
Ask for any repairs or concessions you wish, but stay flexible. If your seller had multiple offers, he or she might not be willing to complete repairs that seem nit-picky because those cut into profits.
Buying Rockwall real estate can be challenging in a seller's market. However, right now interest rates are fantastic, so it's a very good time to lock in low rates by purchasing a home. Let us help you get started when you get in touch with Cyndi Garrett today.