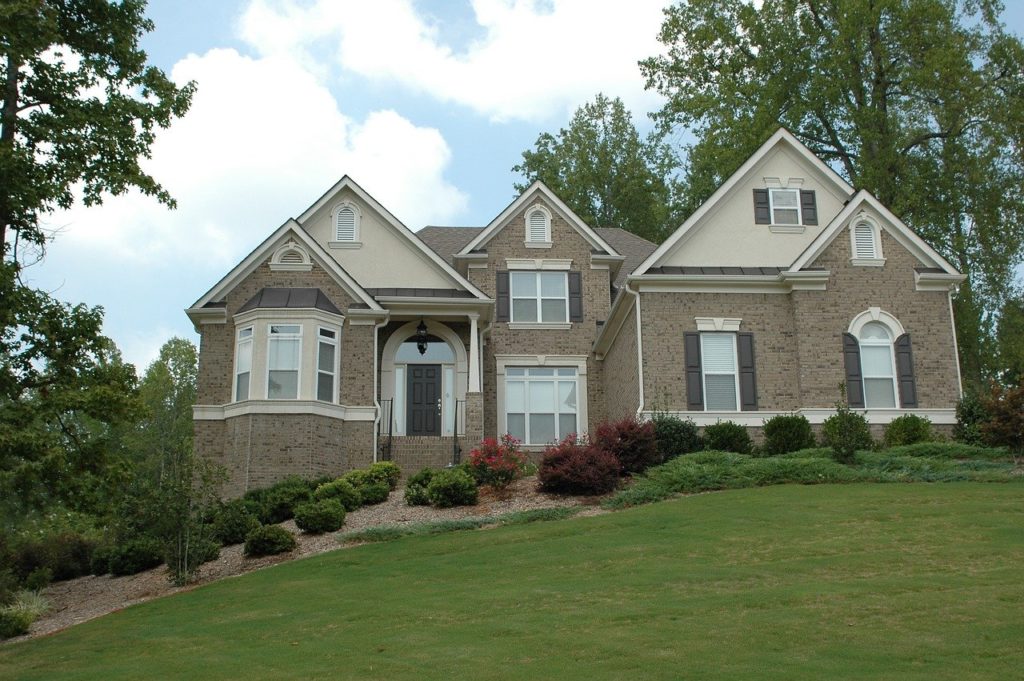 Should I List My Home For Sale During the Pandemic?
It's amazing just how much life has changed in the past months. It's already hard to remember what it was like before COVID changed how we live. Since the beginning we've answered a lot of questions about 2020 Dallas real estate trends, and the one we've heard most often is, should I list my home for sale during the pandemic?
The whole thing started right before spring, at the beginning of what's typically the hottest selling season of every year. Usually in late February and early March, homeowners are working to improve curb appeal, putting the finishing touches on home improvement projects, cleaning out the garage and getting ready to list Rockwall real estate, and for good reason! Homes listed in the spring tend to sell faster and for more money than homes listed during cold weather months.
Then everything on the planet came to a sudden stop. No one was getting out even to go to the grocery store, let alone to look at Dallas homes for sale. As coronavirus cases spiked, particularly in our area, homeowners realized it probably wasn't the best time to list homes for sale.
So should you list your home for sale right now? The answer is yes. We're going to talk about why and give you some data to back that up. But first, let's address the elephant.
The Bad News First
There's a new normal in Dallas real estate, and in some ways that change is uncomfortable. It's impossible to conduct real estate transactions the way they happened in the past.
People are afraid of getting sick, and they're right to take precautions to safeguard their own health. That means fewer buyers are getting out to look at Rockwall homes for sale in person. That doesn't mean you shouldn't list your home for sale during the pandemic, it just means showcasing your home through an online listing and working with a qualified realtor to maximize exposure is more important than ever.
People are also nervous about spending money. The economy seems to be on a roller coaster, and they're wondering if they should invest in a new home or stick with their current situation.
How People View Homes Has Changed
Traditionally, shopping for a new home meant going to home tours, dropping by open houses, and visiting one home after another with a realtor. That may never be the same again.
Open houses benefitted everyone. They allowed buyers to take a casual look without having to make an appointment or have a realtor. They helped sellers market their home to audiences who might not otherwise have known they were interested. Also, they help realtors show properties to a lot of interested parties at once. Right now though, it's not a good idea to have large groups of people wandering through, and it may never be a frequently used tool again.
Buyers are more hesitant to visit new places, even if they're eager to buy a home. The ones who are serious do a lot of looking online. They may request a virtual or video tour before they consider visiting in person. Some sellers experience less traffic than they would have this time last year, but the buyers who do visit are serious and ready to act.
Why Now Is a Good Time for Sellers
If you decided not to list in the Spring, or you pulled your house off the market after listing, now is a good time to get serious again about selling it. Demand has started steadily creeping back up, and there aren't enough homes for sale to meet that demand, which could mean a higher profit for you.
The Pre-Pandemic Housing Shortage
Months of Inventory is a number that real estate experts use to describe the number of homes currently available relative to the number of homes sold in any given month. If the number is low, that means there is a low number of homes for sale for the number of people buying.
It's good for sellers because there's competition and buyers are willing to pay more. In contrast, a high months of inventory number means there are more homes for sale than buyers, so people aren't willing to pay as much. Sellers have to wait longer and could receive less.
Before the pandemic, the Dallas area was already experiencing a housing shortage. It's growing faster than homebuilders can keep up. That's especially true in extremely desirable areas like Rockwall.
Extreme Seller's Market
Then the pandemic happened, and suddenly no one was selling anything. Now Dallas residents have been looking at the same four walls for months, and it looks like there's more of that in the future. It makes sense to invest in a housing upgrade.
Realtors, buyers, and sellers have found ways to complete transactions with minimal contact, and it isn't even weird anymore. Buyers have been looking online for months at available homes for sale.
They're getting impatient and starting to recognize there are fewer homes to choose from, so they'd better act fast when they find the one they want. Plus, they want to take advantage of record-low interest rates.
Dallas Post-Pandemic Real Estate By the Numbers
Is it really possible that now is a better time to sell than before the pandemic? It sounds hard to believe, but there's data to prove it. The Texas Real Estate Commission publishes home sales data by quarter. Most of the information gathered during Q1 2020 reflects home sales during the pandemic, while Q2 data speaks to what happened during.
The first quarter median home price was $273,000, up five percent from the same time last year. That sounds good, but in the second quarter, that number went up even more to $286,494. In other words, homes sold for an average of $13,494 more after the start of the pandemic.
How can that be, you ask? Perhaps it's because there were so many fewer active listings. In Q1, there were 19,469 homes listed, down 17 percent from the same quarter in 2019. In the second quarter, the time of year when so many people list, active listings were down 25.4 percent.
According to the most recent data, there were only 2.5 months of inventory in the Dallas Fort Worth area. That's an extremely low number. While in Q1 homes spent an average of 50 days on the market and 32 to close, in Q2 that number dropped to 47 days on the market and 34 to close.
The entire transaction happened a full week faster, even with title companies and lenders slammed by coronavirus complications.
Advice For Listing Your Home for Sale During the Pandemic
If you're ready to list your home for sale, we're here to help you get the best price while protecting the people who live there from the risk of infection. Here are a few tips for Dallas area sellers.
Make sure your realtor only allows pre-approved buyers to view your home in person. That way you don't allow strangers in your personal space unless they're qualified to buy.
Choose a realtor who is willing to conduct as much of the transaction as possible using no-contact interactions like video chat and virtual document signing.
When you list your home, place sanitizer and disinfecting wipes where people can see them. Before you vacate your home for a showing, turn on all the lights and open doors so no one but you has to touch them. After a showing, disinfect surfaces just to be safe.
Make sure your listing includes high quality professional real estate photos and links to virtual tours. If possible, offer video chat tours as well.
Expect fewer showings – and more online traffic.
Focus even more on curb appeal, since interested buyers feel comfortable doing drive-bys while they might still be unsure about in-person visits.
Anticipate closing delays. It's taking longer for buyers to get inspections and appraisals. When it takes more time to get that paperwork to the title company, closing gets pushed back.
List Your Rockwall Real Estate
One key to selling a home fast and for top dollar is finding the right seller's agent to list your home. Get started working with one who has more than 25 years experience selling homes in the Dallas area when you send us a message today.