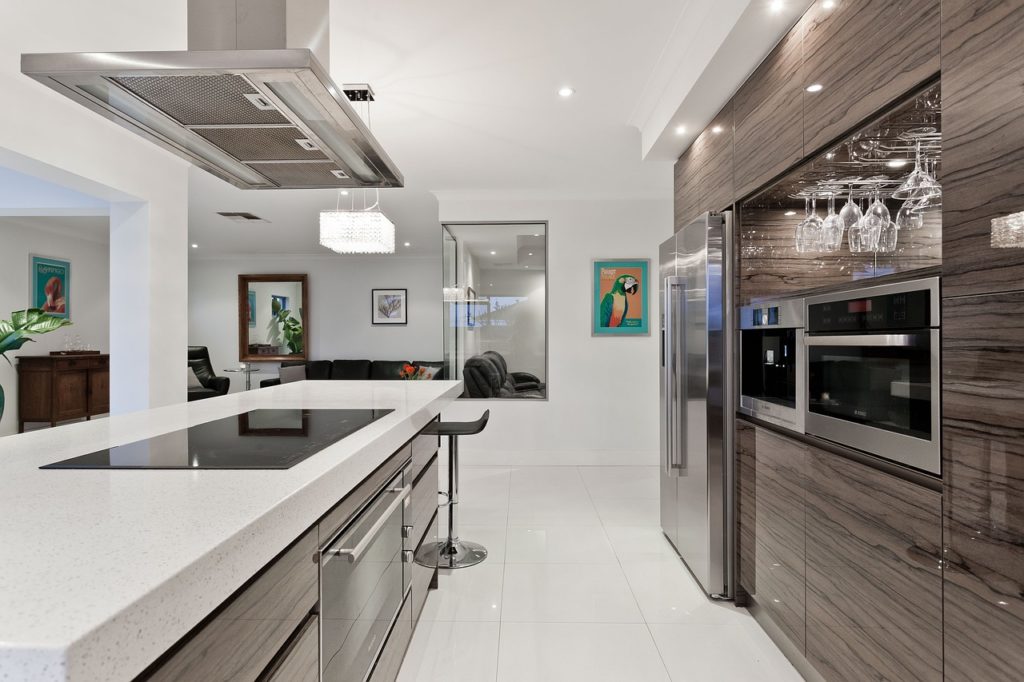 Safely Touring Dallas Homes for Sale
Spring lockdown and shelter in place restrictions put real estate temporarily on hold, but now summer buying and selling is in full swing. Your home is more your castle than ever, and interest rates are at record lows. It makes sense to think about buying a new home, but precautions are in order. There are a lot of unknowns when you're thinking about entering someone's personal space. Following these tips will allow you to tour Dallas homes for sale safely.
Do Your Virtual Homework
Conduct as much of your search as possible online before you make a list of homes to tour. Our website includes more than just photos of Dallas homes for sale. We have a wealth of information on how to buy a home in Dallas. Many homes for sale offer virtual tours that allow you to get a better idea of layouts, adjacent properties, and community amenities. Use digital tools to get pre-approved online. We're even willing to visit the home and take you on a personal video tour.
Tour Prepared
Some of the Dallas homes for sale we've visited already offer hand sanitizer, disposable masks, and sanitizing wipes for buyer use, but not all of them.  Whether you're for or against face masks, recognize in some cases wearing them will be an absolute requirement. Bring one with you, along with hand sanitizer and wipes in case you need to touch surfaces like doorknobs, countertops, or light switches.
Also, each homeowner has a different level of comfort with allowing buyers to tour their homes. Understand they may make requests that seem unusual, but like all of us, they're trying to protect themselves and their loved ones from potential germ exposure. If they ask you to put on shoe protectors or wear gloves, they're just trying to allow prospective buyers access without feeling like they're introducing risk into their home environment.
Practice Social Distancing
In the past, it was common for buyers to ride to Dallas homes for sale with their realtor. Sadly, at least for now, this isn't a good idea. It's better to take your own car to home tours, so you don't have to spend time in a confined space with someone who isn't part of your household.
When you tour homes, keep six feet between you and anyone else who is present. When you go through doorways and down halls sometimes groups of people tend to become a cluster. One way to show courtesy and thoughtfulness is to step back and encourage others to go first.
One good suggestion is to think of a home tour like a museum visit. Look as much as you like, just don't touch anything if you can avoid it. When you go through doors, leave them open. If lights are on, leave them that way.
Two at a Time
If you have young children, try to arrange for a babysitter when you tour Dallas homes for sale. It's harder for children to resist touching surfaces, and if they come in contact with germs, they could take them back to your car on their hands and clothing and end up transferring them to you.
Sometimes buyers want to show homes to additional family members to get feedback before making an offer. Right now, it's best to do that through video instead of asking additional people to make in-person visits.
Don't Tour Sick
One critical shift in the way thinking has changed concerns what we do when we don't feel well. In the past, people didn't always think through going in public when they might be coming down with something. Now we know how devastating illness can be for people with pre-existing conditions. If you don't feel well or someone in your household may have been exposed to germs, wait until you're well to tour Dallas homes for sale.
It's possible to tour homes safely even during a pandemic. As your Rockwall realtor, Cyndi Garrett will do everything she can to help you stay both comfortable and safe during your search. View our listings to get started shopping for your dream home today.